Presenting the 2018 Woburn's Awesome Teachers
We are so grateful to for the hard work of these outstanding educators, who inspired a total of 194 wonderful tributes and the generosity of the Woburn community in contributing $4,325.00 to support Educator Grants.  Congratulations and thank you for helping to make this year's campaign our most successful yet!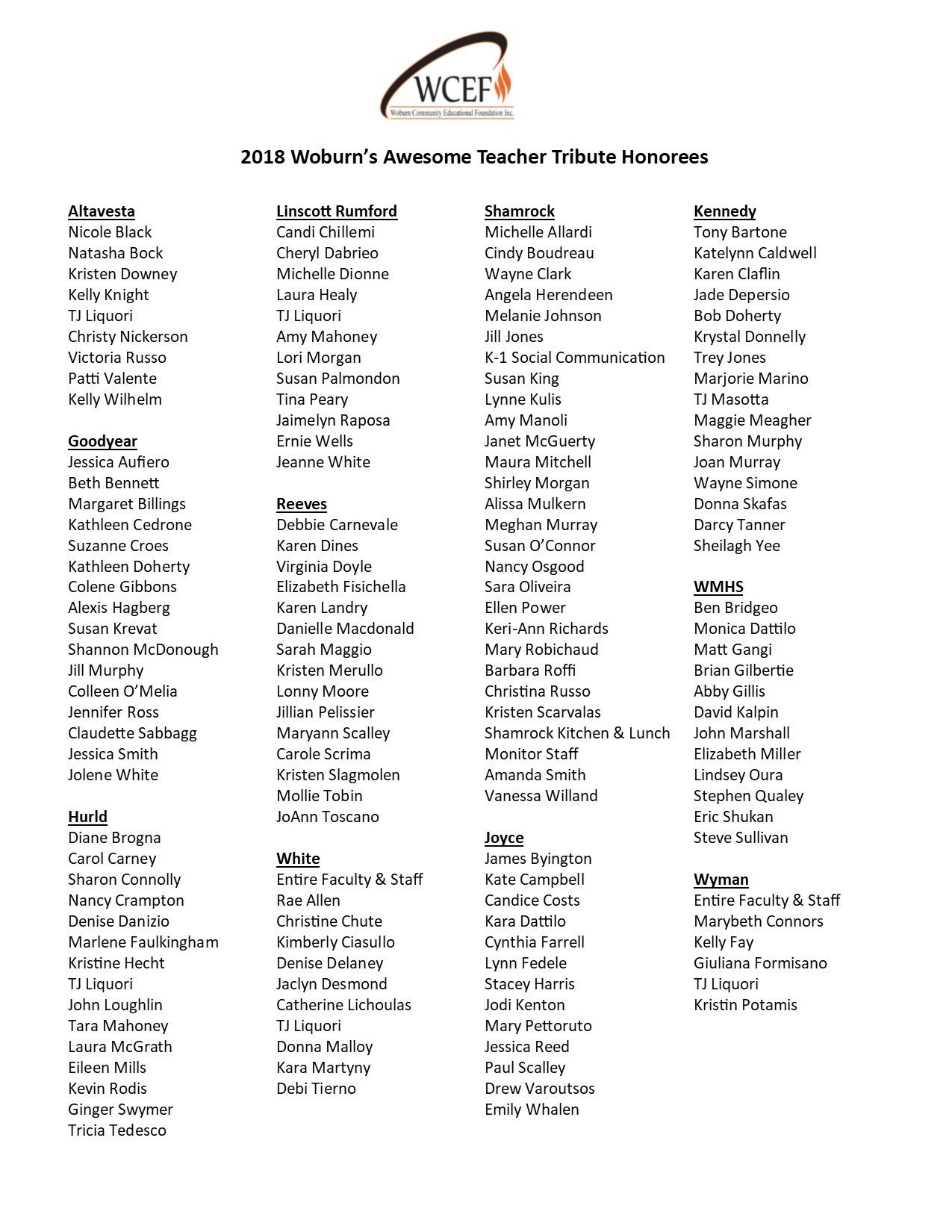 Tributes were delivered to educators at every school in the district by members of the WCEF Board.  Every year we look forward to delivering these awards and personally thanking the educators who make a difference for their students and their families everyday.
Goodyear School Tributes
Hurld School Tributes
Linscott Rumford School Tributes
Shamrock School Tributes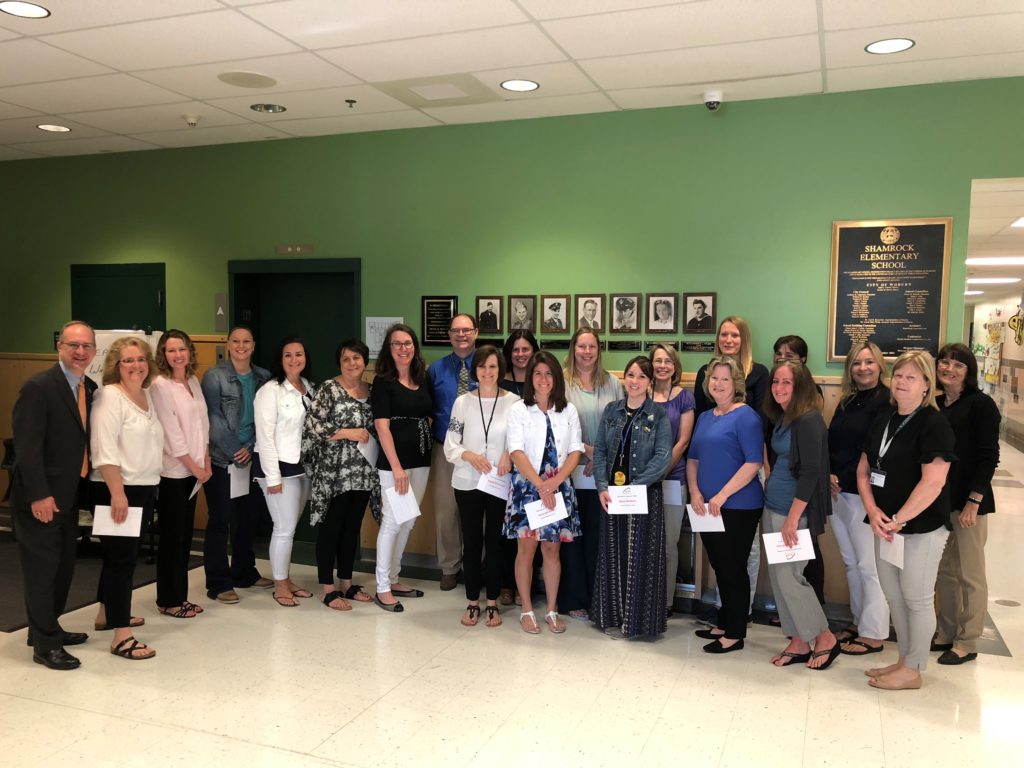 White School Tributes
Wyman School Tributes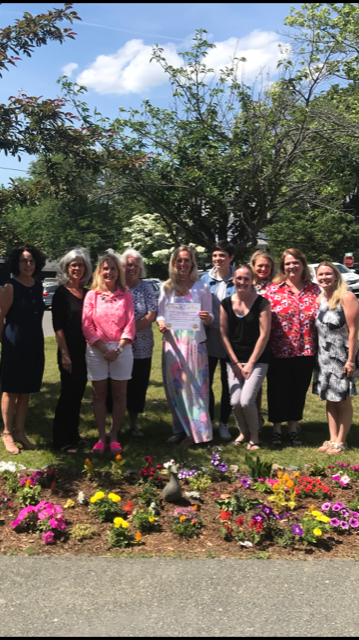 Joyce Middle School Tributes
Kennedy Middle School Tributes
Woburn Memorial High School Tributes