Save the Date for our 7th Annual
Women's Forum Event
& Not Just Purse Raffle
Sunday, February 21, 2021
11 am to 2 pm
Woburn Country Club
Featuring Special Guest & Keynote Speaker
Dr. Louise Nolan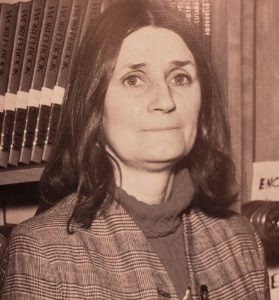 Support WCEF and the Woburn Public Schools as a Sponsor of our Women's Forum and Raffle.
WCEF Womens Forum Sponsor Menu
Here are the Sponsorship Levels with Benefits: 
Platinum:  $2,500
Our Platinum Sponsor has its name and logo on the event program cover and an ad on the inside front cover.  At the event, the Platinum Sponsor is also placed under WCEF on the event podium and is included on all event signs.  This sponsor also receives ten tickets to the event.      
Presenting: $1,000
Our Presenting Sponsor has its name and logo listed in the event program, with an ad on the inside back cover.  At the event, the Presenting Sponsor is listed on signs placed on each dining table.
Keynote:   $500
Our Keynote Sponsor has its name and logo listed on the page opposite the keynote biography in event program. 
Raffle:   $250 or Item Donation
We've expanded this year's Raffle to include not only purses, but gift certificates, one of a kind items, unique experiences and more! Our Raffle Sponsors have their name and logos appear on signs placed on the raffle table as well as a listing in the event program.
All Sponsors will also be acknowledged on the WCEF website
and in all media releases.
About our Keynote Speaker:
Dr. Louise Mary Nolan, described as the guiding light of Woburn Schools, is one of the district's most beloved and highly regarded educators of all time. Dr. Nolan began her 35-year career in the Woburn school system as a science teacher at the Kennedy Middle School. She became Woburn's Assistant Superintendent for Curriculum in 1986, and retired from this position in 2004.
As an educator known for her high level of energy and involvement, Dr. Nolan established initiatives that raised academic standards and achievements of students across all academic areas, while at the same time instilling a love of learning in students across the district.
After leaving the Woburn Schools, she went on to teach in higher education. Dr. Nolan holds a B.A. from Regis College, a M.Ed. from Boston University, and a Ph.D. from Boston College.
In a tribute to Dr. Nolan at a Woburn School Committee meeting in April 2004, her students stated "We think that one of the biggest problems the School Committee must face is how to hire the 10 people that will be needed to replace Dr. Nolan when she retires."