Presenting the 2020 Woburn's Awesome Teachers
So honored by their students and their families, their colleagues, friends, family members and community.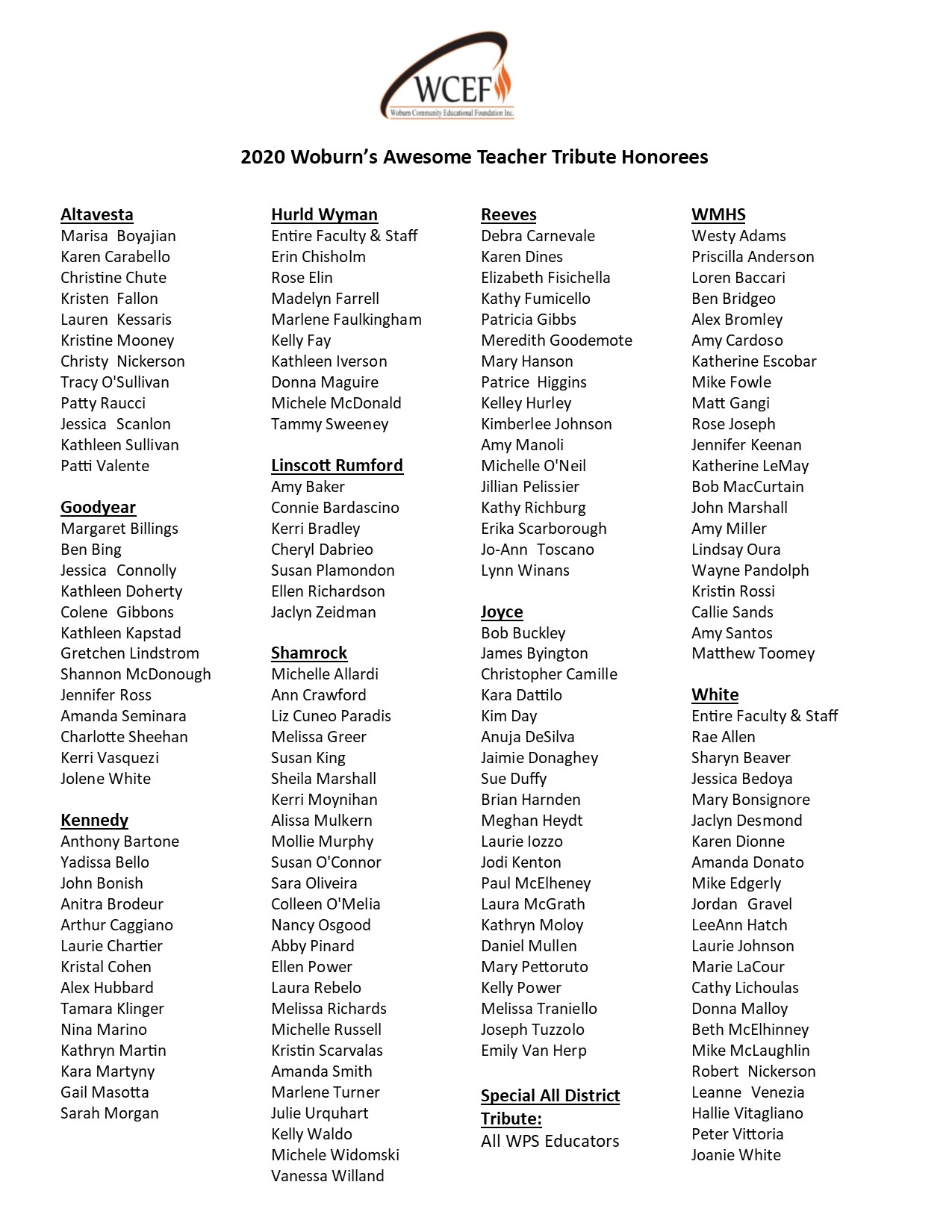 This year's campaign was our most successful ever, with 224 tributes received, 163 individual educators honored, and more than $5,500 raised to support the Educator Grants Program.
Honored educators received their tributes via email, and we have asked them to post selfies with their tributes on social media with the hashtag #WATT2020.  The WCEF board truly missed visiting the classrooms in person this year, to thank our educators for their great work which inspires such generous support.
#WATT2020 Selfie Gallery
Special thanks to the Woburn community for helping us remind our awesome teachers that their efforts are noticed and appreciated, most especially this year.  Your gifts and tributes in honor of your teachers, friends, family members and colleagues directly funds Educator Grants in our schools.  This support means more today than ever!