Presenting the Winners of Our
3rd Annual Winter Raffle!  
Item #1: Michael Kors Charlotte Tote – Donna Kelly, ticket #264399
Item #2: Kate Spade Flutter Hearts Tote – Carla Beaudoin, ticket #264707
Item #3: Patricia Nash Postcard Satchel – Ernie Wells, ticket #264857
Item #4: Michael Kors Jet Set in Pink – Sue Ellen Holland, ticket #264758
Item #5: Kate Spade Dome Satchel – Meghan Patrissi, ticket #264932
Item #6: Michael Kors Camden Crossbody – Pat Chisholm, ticket #265087
Item #7: Wilson Farm Gift Card – Miah Newman, ticket #265242
Item #8: Woburn Tour of Italy Gift Certificates – Mary Paris, ticket #264806
Item #9: Breakfast to Dinner Gift Certificates – Nancy Mullally, ticket #264996
Item #10: Lottery Tickets – Claudia Oliveira, ticket #264828 
Thank you all for your support!
Items will be delivered to Woburn and contiguous towns February 9 ~ 12, 2023
View the 2023 Winter Raffle Program to read the full descriptions of this year's raffle items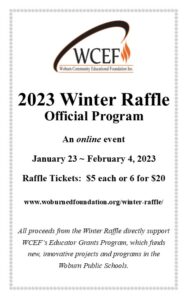 Special Thanks to our Winter Raffle Supporters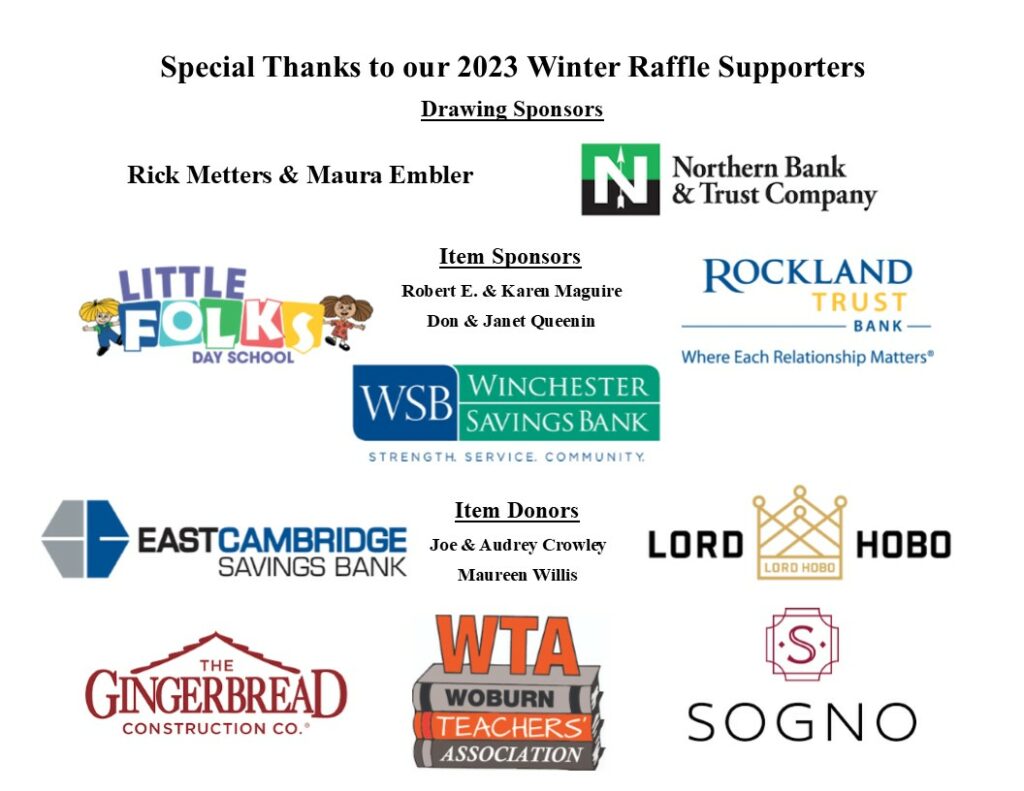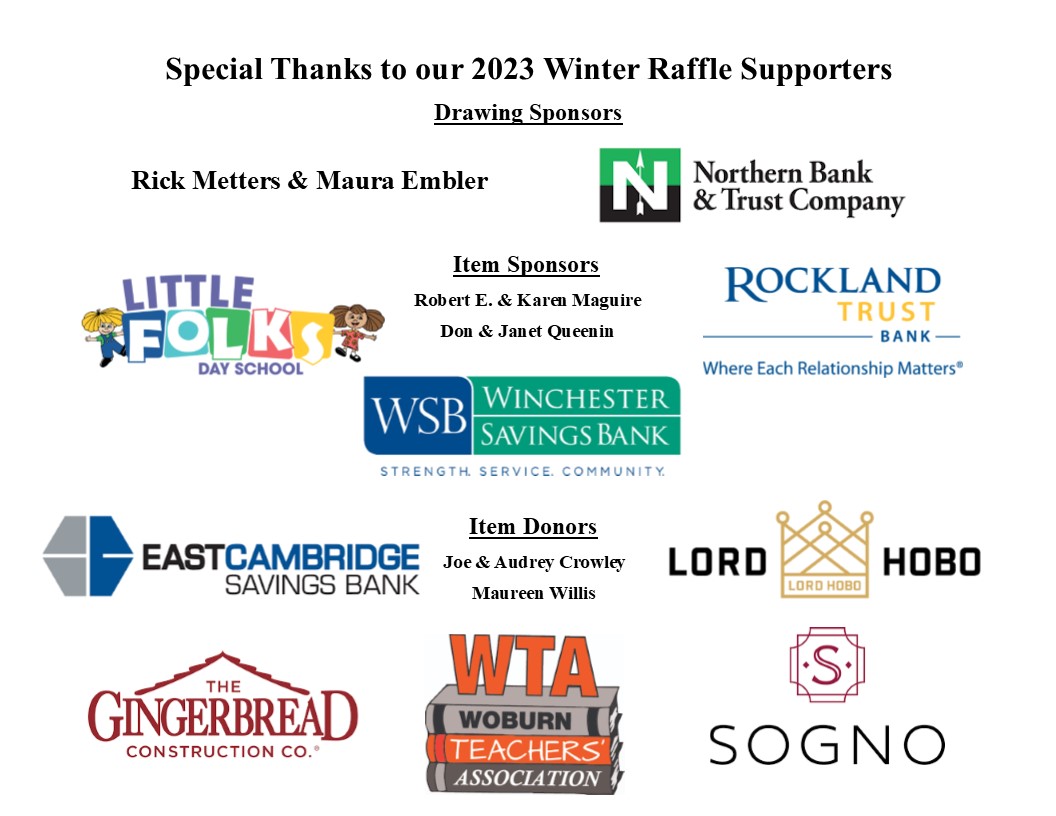 This event benefits the Woburn Community Educational Foundation and our mission to increase private investment and community involvement in the Woburn Public Schools. Supporting educator-inspired projects and new initiatives to inspire creativity and innovation in the classroom.