In total, 196 heart-felt tributes were made to 144 of Woburn's Most Awesome Teachers.  We are grateful to our community for its outstanding support of this wonderful program, which raised more than $4,000 this year for Educator Grants.
To our 2017 Awesome Teachers:  Congratulations and Thank You for the Difference You Make for Your Students Everyday!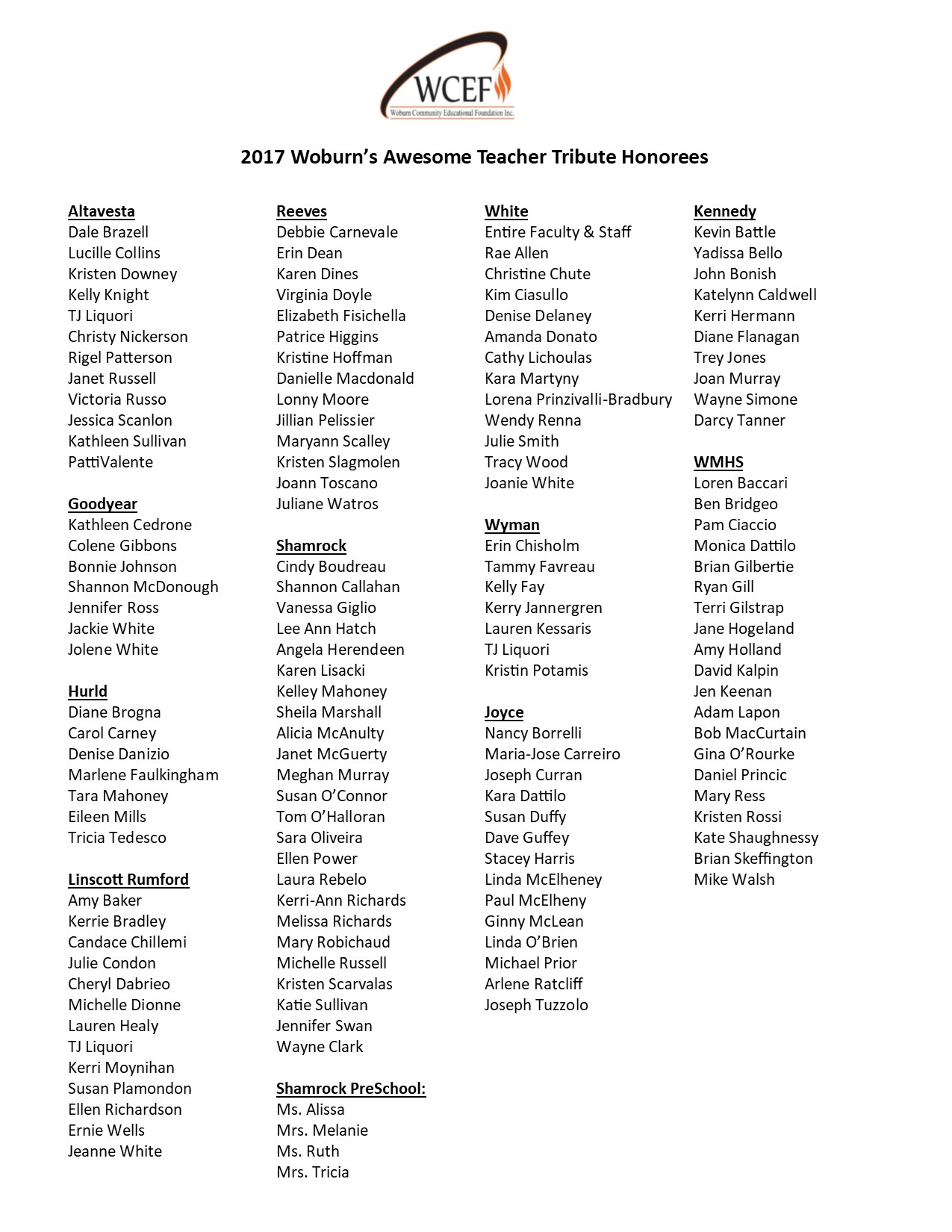 For the full gallery of award presentations, visit our Teacher Tribute page!